Deferred Payments. Buy now, pay in 30 days, if you don't return it. More information
Buy now, pay later - 4 steps
When choosing a payment method, select PayPo

PayPo will pay your bill in the store.
On the PayPo website, verify your information and enter your social security number.
After receiving your purchase, you decide what suits you and what doesn't. You can return part or all of your order - then the amount payable to PayPo will also be reduced.
Within 30 days of purchase, you pay PayPo for your purchases at no additional cost. If you wish, you spread your payment over installments.
Easy return of products within

14

days from the date of purchase without giving reasons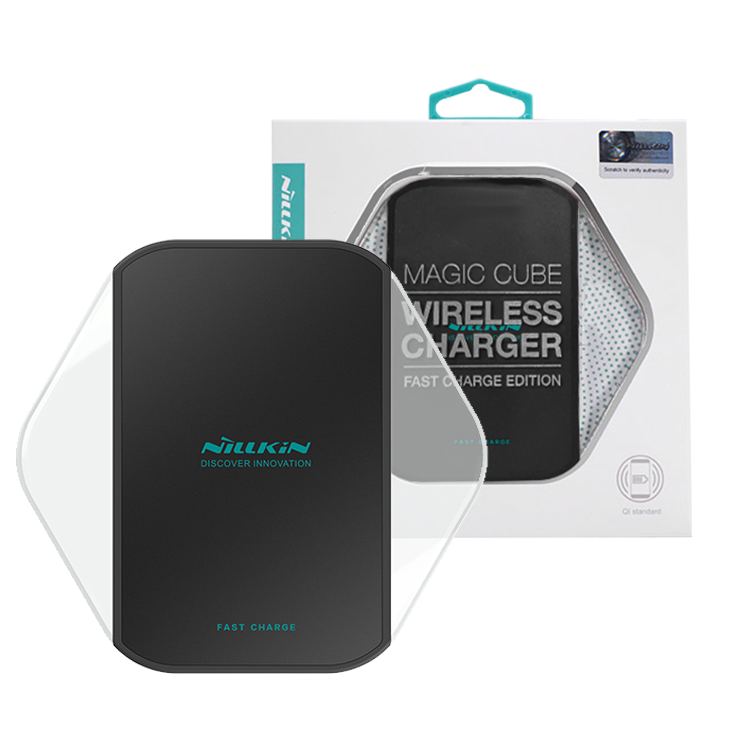 Ładowarka Nillkin Magic Fast Wireless
Kompaktowa ładowarka bezprzewodowa o niespotykanym wyglądzie
Ładowarka bezprzewodowa Magic Cube, to kolejny produkt dostarczony przez znanego na całym świecie producenta, markę Nillkin. Ładowarkę cechują wysoka jakość wykonania, niewielki rozmiar oraz podświetlanie, przezroczyste krawędzie, które świetnie prezentują się w szczególności po zmroku.
Główne cechy produktu:
System kontroli napięcia oraz naładowania urządzenia
Zgodność ze standardem szybkiego ładowania Fast Charge 2.0 | 3.0
Ładowarka automatycznie wykrywa urządzenie współpracujące z technologia QI
Protokół automatycznego wstrzymania ładowania gdy bateria smartfona jest już pełna
Wyższe krawędzie zapobiegające zsuwaniu się telefonu z urządzenia
Możliwość ładowania smartfona w etui o grubości nie przekraczającej 6 mm
Kompaktowy rozmiar - 109 mm x 100 mm x 10 mm
Boczne diody sygnalizujące rozpoczęcie ładowania
Dołączony do zestawu kabel micro USB
Specyfikacja
Stan: Nowy
Zgodność ze standardem: Quick Charge 1.0|Quick Charge 2.0|Quick Charge 3.0
Złącza: microUSB typ B
Liczba urządzeń ładowanych jednocześnie: 1
długość przewodu (m): 1
Przewód w zestawie: Tak
Napięcie wyjściowe (V): 5V/9V
Prąd wyjściowy (mA): 2000 / 1700
Automatyczne rozpoznawanie urządzenia: Tak
System monitorowania poziomu naładowania: Tak
Protokół antyprzepięciowy: Tak
Ilość rdzeni obsługujących ładowanie: 2
Waga produktu (g): 87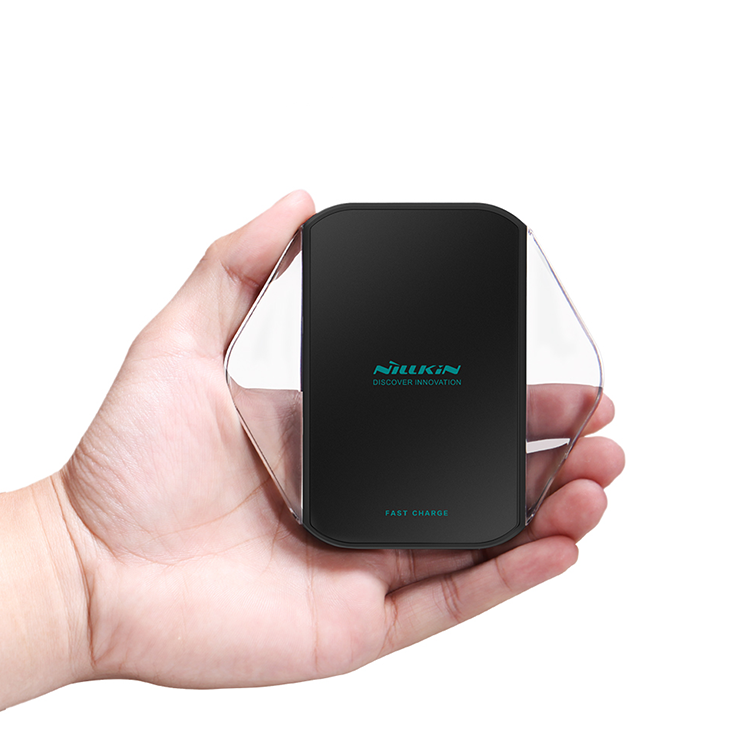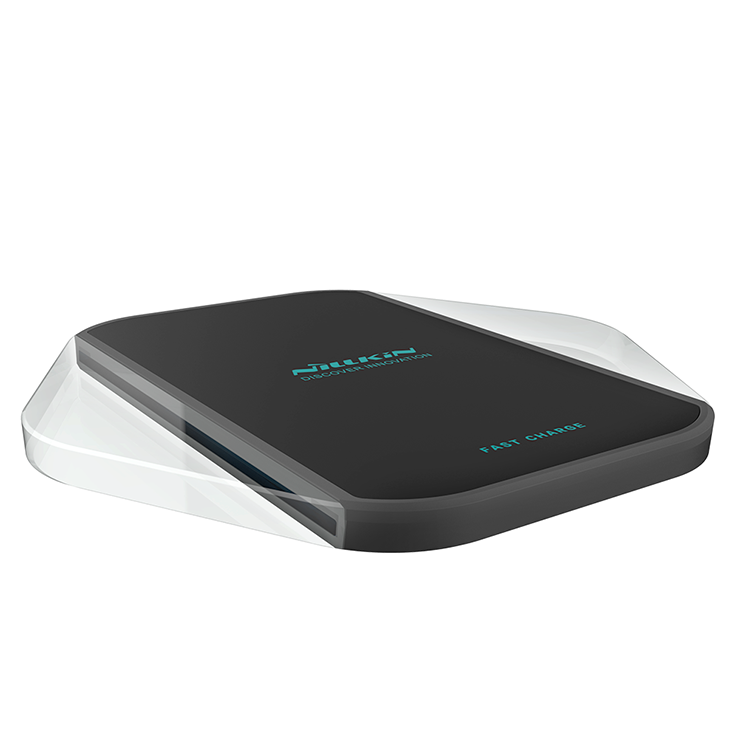 Zestaw zawiera:
Ładowarka bezprzewodowa Nillkin Magic Cube
Kabel USB
Instrukcja obsługi