Baseus Square Tube Mini Handheld Fan (black)
Baseus CXMN-03 portable fan
Does the heat get to you? Portable mini fan Baseus CXMN-03 is your new way to cool down! Lightweight and compact - can accompany you almost anywhere. Up to 12 hours of operation is enough to provide you with a pleasant breeze even throughout the whole day. The device is also extremely quiet. It can operate in 2 modes, so you can better adapt it to your needs.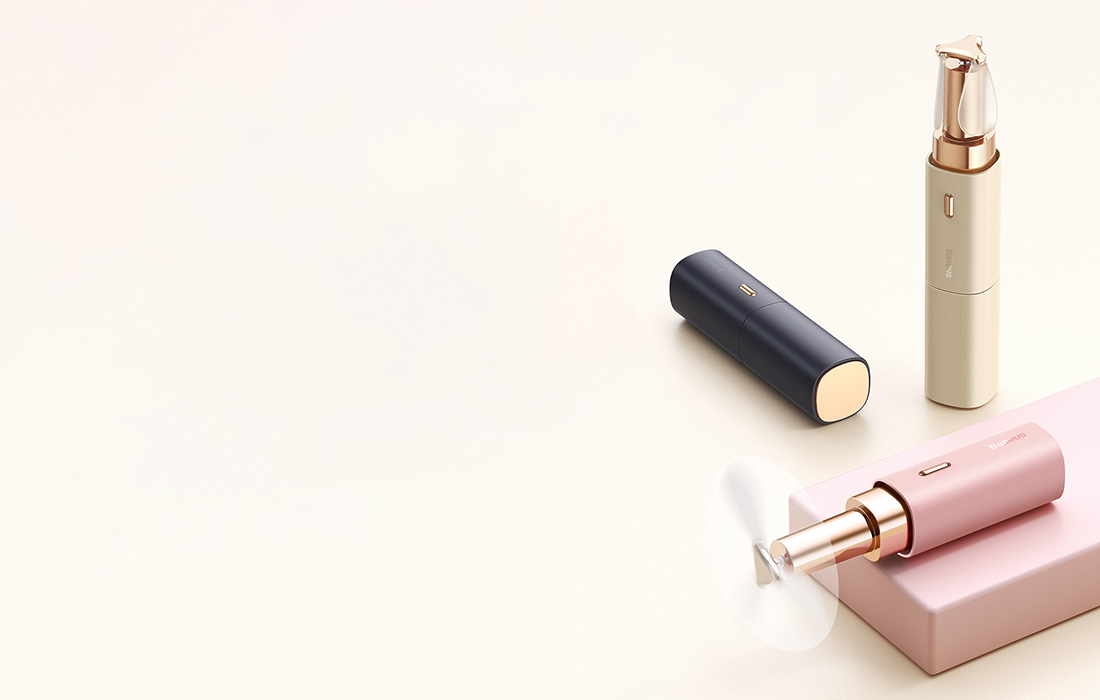 You can always have it on hand
The fan features an incredibly compact size - it's not much bigger than a lipstick! It weighs just 115g, so you can use it for hours without worrying about fatigue or discomfort. This light weight also makes it very easy to carry. The fan blades can be folded, which makes it even easier to transport.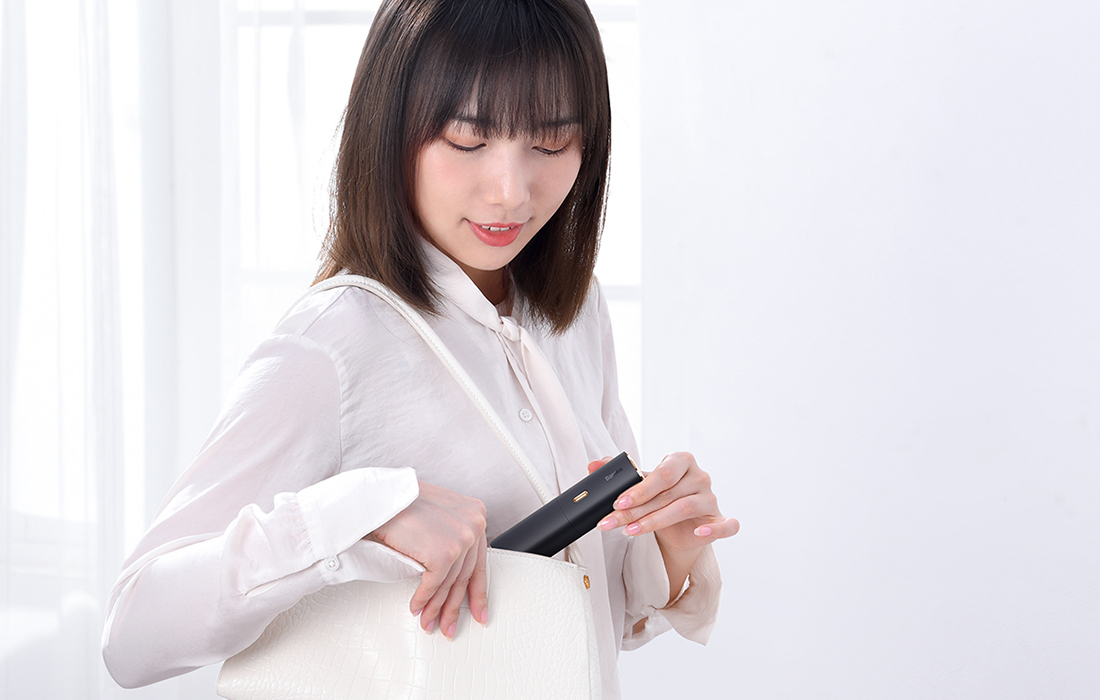 2 cooling levels
The product is designed to give you a nice cool breeze. The spiral blades guarantee an even airflow and make the fan comfortable to use. You can also customize it to your liking by choosing from 2 operation modes. Level 1 provides gentle breeze and level 2 allows you to double the cooling effect.
Be pleasantly cool even throughout the day
The device's long-lasting battery guarantees a long run time. When you select level 1, you will enjoy a pleasant breeze for up to 12 hours. When you turn on level 2, you will provide yourself with fantastic cooling for about 8 hours. So you can enjoy the functionality of this practical fan almost all day long!
Indispensable in a variety of situations
The device proves useful in many situations. In hot weather it will keep you cool when you are walking around the city, waiting for a bus or meeting friends. If you're into make-up, you'll also appreciate this portable fan - a gentle breeze will protect your perfect make-up from heat and prevent it from flaking.
Quiet and safe
The energy-efficient brushless motor not only guarantees the performance of the device, but also its quiet operation. So you can freely use it almost anywhere - even in places where you should not make noise, such as a library. What's more, if you touch the flexible PC fan blades, they will stop immediately. The risk of cutting your finger or getting your hair caught is therefore reduced to a minimum.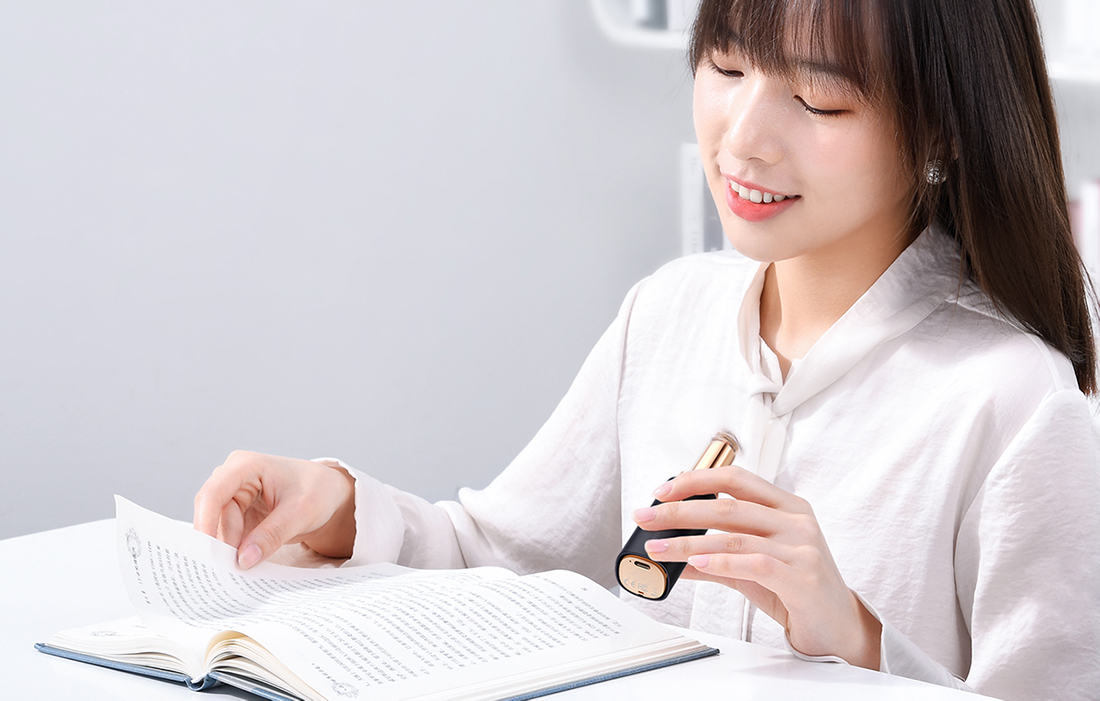 Style and practical design
The product is characterized by an incredibly elegant design in retro style. However, it delights not only with its appearance, but also with its well-thought-out, customized design. The fan blade cover can be removed and mounted on its underside, thus extending the handle and increasing the comfort of use. The device also has a practical lanyard, with which you can hang it on your wrist or attach it to your bag.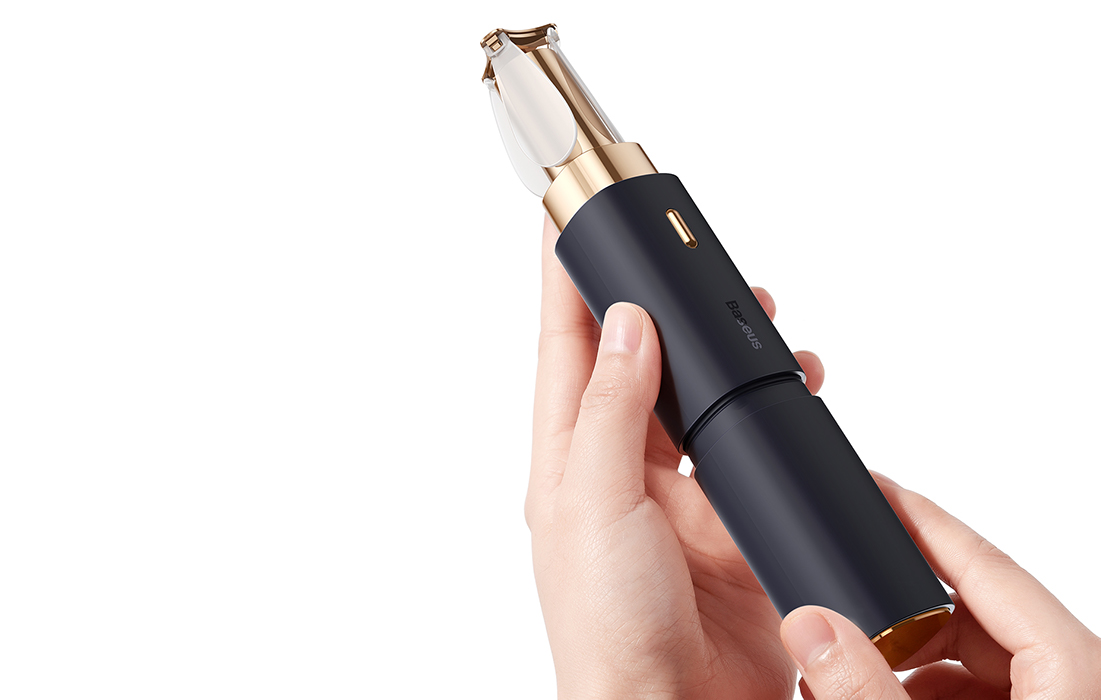 In the box
Portable handheld fan
Charging cable 0.5m
Lanyard
Specification
Brand
Baseus
Name
Square Tube Mini Handheld Fan
Model
CXMN-03
Color
Black
Input
USB-C 5V/0.5A
Output
Level 1: 3500rpm/min;
Level 2: 4500rpm/min;
Battery capacity
2000mAh
Operation time
Level 1: approx. 12h;
Level 2: approx. 8h;
Dimensions
32x124mm