Headlight Superfire HL63, 450lm, USB-C
Superfire HL63 Flashlight
Practical headlamp Superfire brand will light your way on the camping, walking the dog, or during a night hike. It has an adjustable, removable and easy to clean strap, but most importantly, it provides plenty of light and guarantees long runtime of up to 3.5 hours on a single charge.
Multiple uses
Superfire brand headlamp is indispensable in many situations. It is perfect for car repairs, various outdoor activities such as climbing or running and also while cycling. Thanks to it, darkness will not be any obstacle for you.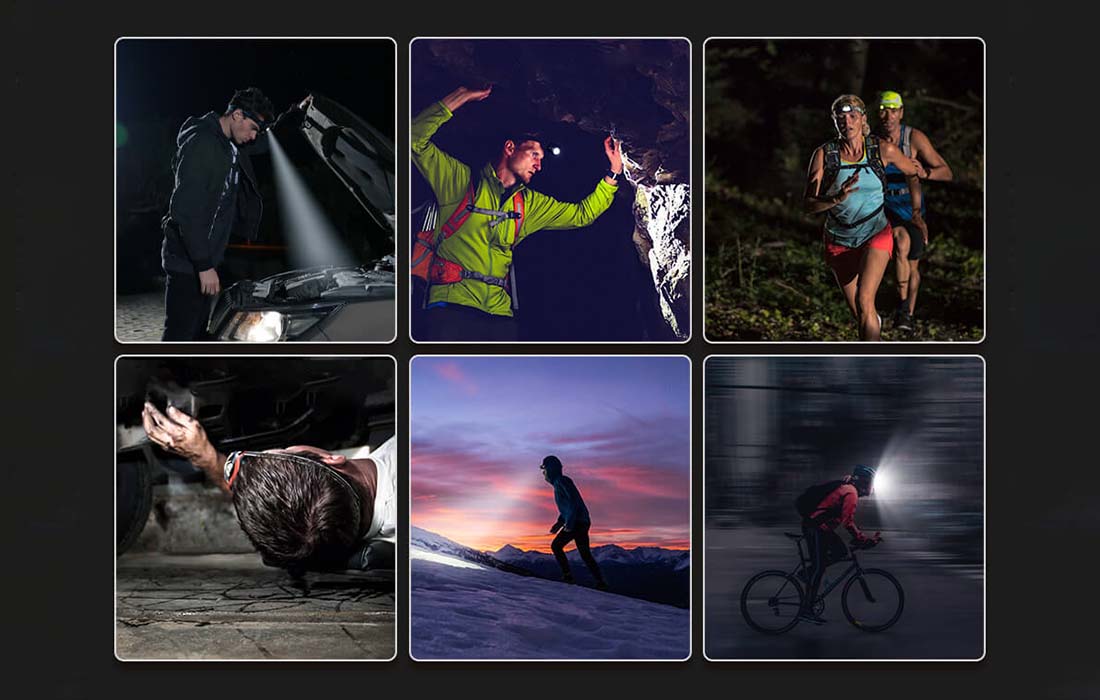 Comfort of use
The flashlight is equipped with a motion sensor, for even more convenient operation. Just move your hand within 15cm of the HL63 to turn the flashlight on or off. You can control the power to the accessory with the power button on the top. Plus, you can adjust the flashlight's moving head from 0° to 60°, adjusting the angle of the light to your needs.

Convenient charging
Another advantage of the flashlight is simple charging. You will renew its energy using the included USB-C cable. After about 3 hours, the headlamp is ready to work. On the other hand, the working time is 3.5 hours.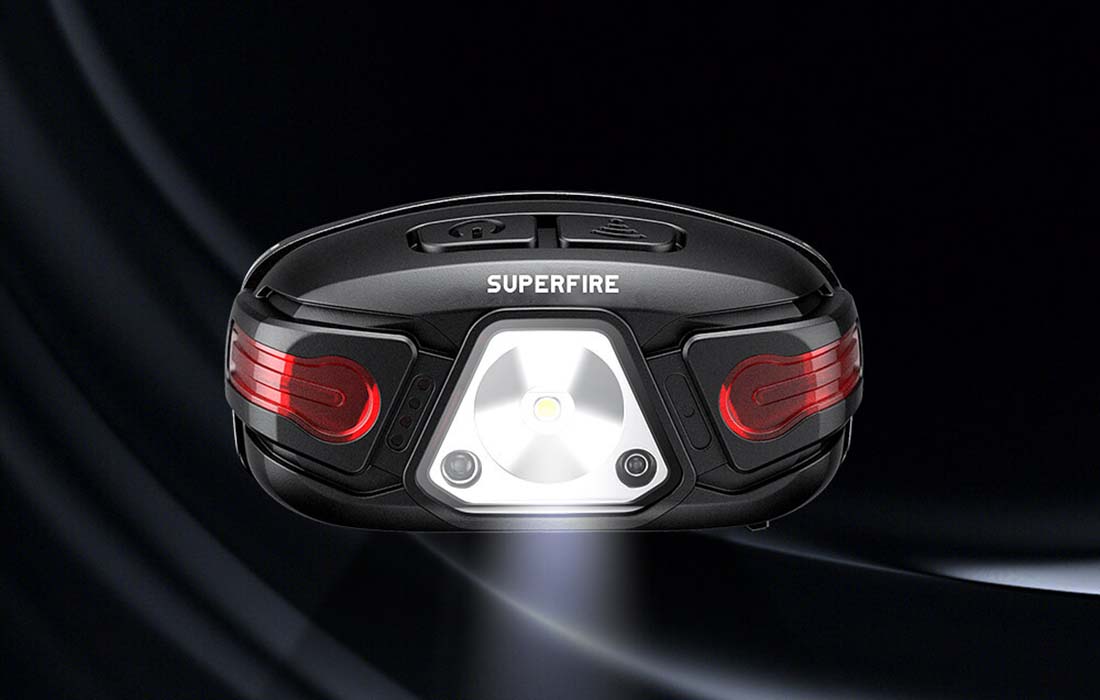 5 working modes
The headlamp has up to five modes of operation. Choose between high/low brightness, strobe, red light or red strobe. This allows you to customize the mode to suit your needs and situation. 
Specification
| | |
| --- | --- |
| Brand | Superfire |
| Model | HL63 |
| Battery capacity | 1200 mAh |
| Dimensions | 68 x 39 x 35 mm |
| Weight | 70g |
| Power | 5W |
| Water protection | IP44 |
| Voltage | 3.7V |
| Material | TPR + PC + ABS |
| Color | black |
| Drop resistance | up to 1 m |
| Beam range | 135 m |
| Charging port | USB-C |
| Charging time | around 3.5h |
| Working time | around 3h |
| Modes of operation | high / low brightness, strobe, red light, red strobe |